Since the beginning we started some initiatives to donate or just to inspire others to keep a positive attitude throughout this difficult times. We still have a few up our sleeve which we not yet launched but hopefully this will happen soon. It is necessary to keep spirits high for everyone.
Take a look what we have done recently and still doing. Every idea is welcome so just send it to us. You can reach us under the contact us page. 
EDUCATIONAL COLORING PAGES
A Singaporian artist named Weiman Kow created a series of infocomics about precautions tips for the corona virus, handwashing tips and steps, the who and why to wear a mask and how to use a hand sanitiser correctly. Additionaly she also made the educational coloring pages for children which let them understand all about the current situation and point out that a good hygiene is very important. Everyone can download these pages at our website and send them colored back to us so we can share them.


TELL YOUR STORY
Many are quarantined in their homes for many weeks all over China. Shenzhen, where "A Heart For China" is based, looks very empty. There is no soul on the street although life will start slowly once the situation improves. Some already shared many videos and photos of how outside and inside daily life looks like. People can send us their stories, videos and pictures about how they experience this crisis. We will post them on our media channels and website. 

AHFC EXCLUSIVE NUMBERED PINS
Before "A Heart For China" made 500 exclusive numbered pins and we didn't offered them to our members, yet. Now, in these hard times, we offer it in support to buy supplies for some hospitals in Hubei and Shenzhen. Every new donation of 200 rmb (25 euro, 30 US dollar) that is made can apply for the AHFC pin, and a certificate of donation with your name and number of the pin.  Support a good cause and feel proud to help! This initiative will run till 1 May 2020. After this date the pins will publicly not available anymore.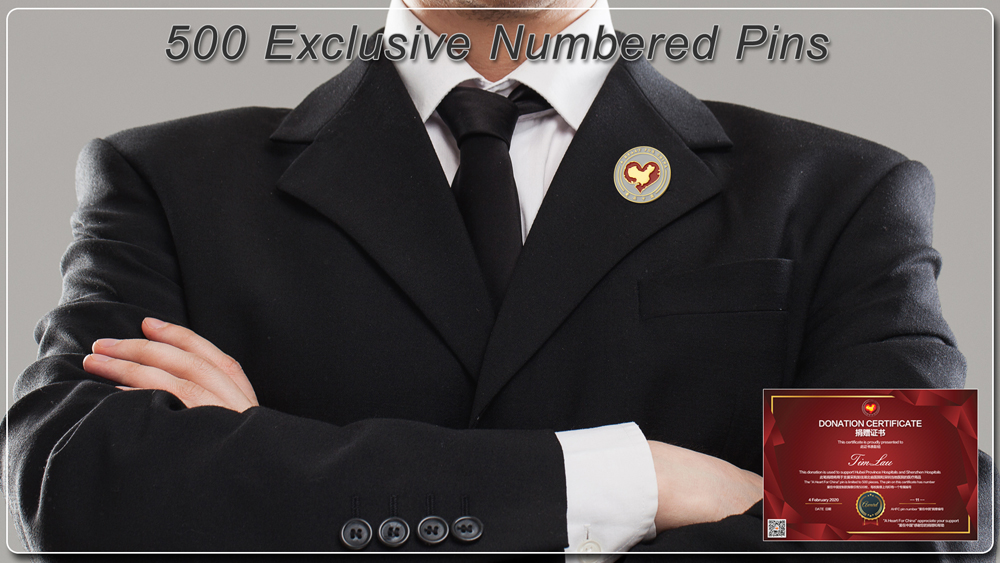 MEDICAL SUPPLIES SUPPORT
In this difficult period we gathered donations to buy medical supplies for Wendi Hospital, Suizhou Central Hospital, Hubei Province and for Shenzhen Children's Hospital.  Many things are needed but mostly very hard to get. We support in a very simple way because we believe that help is needed so much in these hospitals. No effort is too small if we all stand together.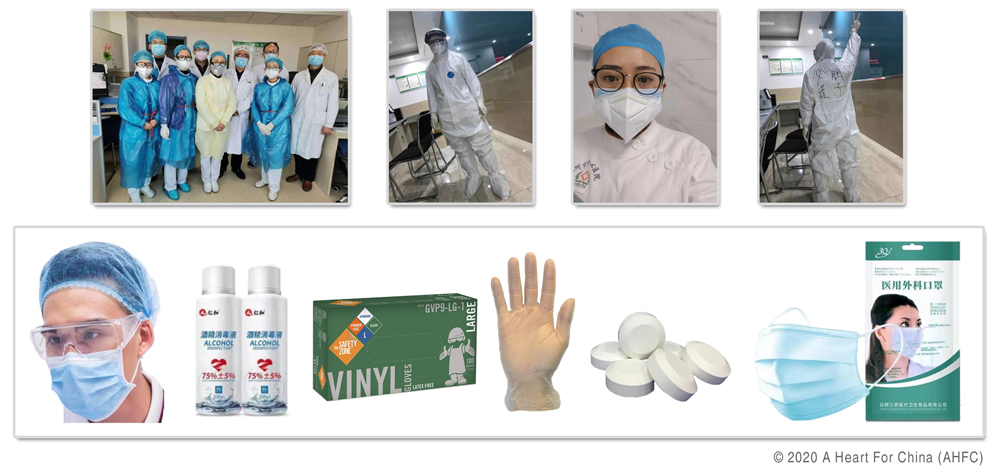 METROPOLISZ BOARDGAME
In this difficult time of fighting the epidemic, we want to bring a little fun to you during your quarantine, share it with your friends and do something for those in need at the same time. To this end, we designed a board game with Shenzhen as the characteristics of the background of the theme game. And launched a fund raising campaign with some local bars and "A Heart For China" International Charity Volunteer Organization in Shenzhen. The content of this game is designed by Lapis Bureau Design Co., Ltd.  The funds will be used to get medical supplies and send to places that are in need of them.