On 25 April 2015, an earthquake in Nepal, east of Gorkha District, killed nearly 9,000 people and injured nearly 22,000. Hundreds of thousands of people were left homeless, and whole villages were leveled across many districts of the country. In the following hours and days, worldwide aid was offered to the country and its population. Rescue and medical teams were sent to the afflicted area with medical supplies, food, water and other life-saving items. Donations were gathered in many countries of the world to send to Nepal. The humanitarian response was tremendous!
It was on the evening of 29 April 2015 that I asked myself why we are often roused to help others only in the wake of a disaster. At that moment, it struck me to do something good and simple for the surrounding people in the country and city that I was living in: Shenzhen, China. I quickly created a group on WeChat, the largest Chinese social media platform, to gather more like-minded people looking to give back to their community. And so, A Heart for China (AHFC) was born.
AHFC has grown into an international charity volunteer group, with members from 50 different countries, that helps the poor, the elderly, autistic and disabled children, orphans and the helpless in China who need aid and affection. The idea was to donate our time by doing volunteer work and providing warmth, love and appreciation to those in need.
The organization A Heart for China was officially founded on May 5th, 2015 by me (Ronny Verdoodt, Belgium) and has since organized over 160 events. Nearly every weekend, our volunteers visit rehabilitation centers for special-needs children and nursing homes for the elderly to accompany them, chat, play games and organize fun performances. When possible, we offer ideas for improvements to the centers and provide essential daily items or donations.
Our group has been featured by several media outlets in China, and many partner organizations have helped us spread our message of love and positivity to inspire people to show compassion towards and better care for others.  
"Love without borders, as love has no color".
A Heart for China: Be part of it.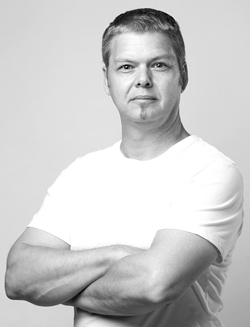 Ronny Verdoodt
Founder, A Heart for China